The Aphrodite Theme Park

The Aphrodite Theme Park
The Aphrodite Theme Park provides a blend of traditional and high street retail with a mixture of family entertainment and themed attractions with a showcase of local culture, creating an unparalleled visitor "experience".
Its key elements are the Aphrodite Theme Park, Fashion District (indoor/outdoor scheme), the Entertainment & Leisure District. A vibrant meeting place with high street lifestyle retail plus a wide range of cultural and leisure facilities including theatres, museums, an antiquities site and a wide selection of themed restaurants and entertainment outlets signify the "Town Center".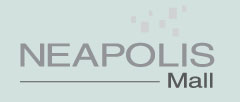 Neapolis Lifestyle Mall
The scheme is designed as a Mediterranean lifestyle indoor/outdoor concept with high streets, repeating squares, covered walkways and patios
The indoor mall will be a two storey with direct access to the main highways embedded in the overall retail / entertainment / leisure scheme
The recreational concepts will act undependably but synergistically amongst them creating an unparallel nucleus of unique services
A themed Fashion Lifestyle Mall fully integrated with the Aphrodite Cultural Park will feature
Hypermarket
High Street Retail – Fashion District
Entertainment District
Recreational Outdoor Center
Retail Outlet Center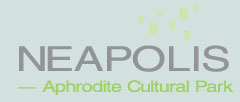 Aphrodite Cultural Park

The Aphrodite Cultural Park offers a wide range of cultural and leisure activities situated around the antiquities site and a wide selection of themed attractions including food and wine visitor attraction, aquarium, virtual museum, Sculpture Park, a Festival Marketplace and others.
The Cultural Park will draw upon Cypriot culture and traditions, history, cuisine and viticulture and would provide a highly interactive experience combining both entertainment and education. It will feature a series of displays, demonstrations, interactive and audio-visual elements illustrating themes of the Cypriot Culture.